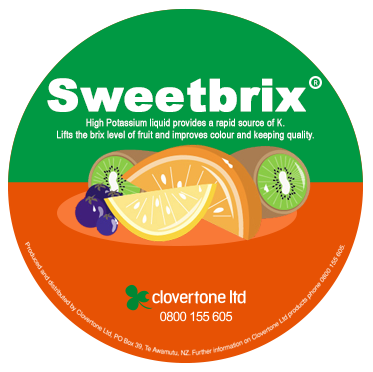 A foliar plant feed, Sweetbrix is a high potassium liquid which provides a rapid source of K. Sweetbrix lifts the brix level of fruit and improves colour and keeping quality.
Allowed/included in Zespri's Crop Protection Standard for use on kiwifruit.
Phone 0800 155 605 for technical and pricing information or arrange an on-farm visit from your local Clovertone consultant.